← Back to Blog
Featured Winter Fun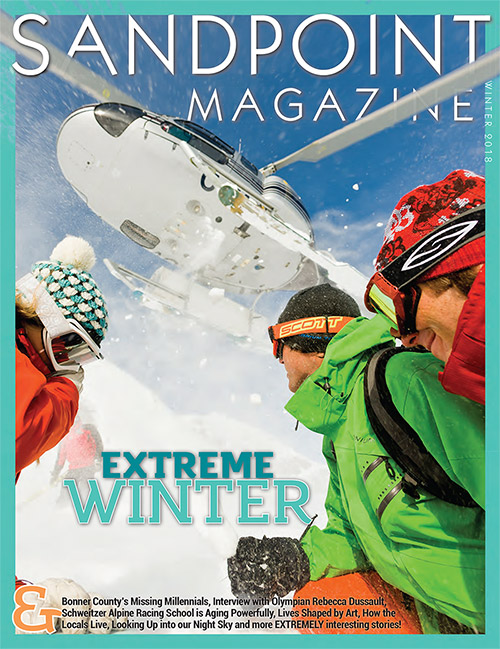 Winter Xtreme – Selkirk Powder is featured cover story in Sandpoint Magazine
When planning your next trip with Selkirk Powder be sure to check out the Winter 2018
edition of Sandpoint Magazine: http://sandpointmagazine.com/. The cover story features
our Selkirk Powder's new helicopter ski operations, the history of our company, and an
interview with Wolfgang Keller, a local vacation resident and "early father" of heli-skiing
tours.
Sandpoint Magazine offers visitors and residents alike a treasure trove of information
about "America's Most Beautiful Small Town" (as awarded in 2011 by USA Today and
Rand McNally). For resort-specific stories and trip-planning information, Schweitzer
Magazine is also a great option: http://www.schweitzermagazine.com/
New visitors to Sandpoint, Idaho might be pleasantly surprised by the diversity of local outdoor
recreation and cultural opportunities in a town of our size and especially our small-town hospitality.
Of course, the friendly staff at Selkirk Powder are always available to answer any
questions you might have. There's something fun here for everyone that will contribute
to your trip of a lifetime!
–December 13, 2017